Cafe Chiwas is Open for Business!
Armando Hernández and his wife Nadia Holguín, owners of Tacos Chiwas, have finally opened the taco joint's sister coffee shop Cafe Chiwas and we're excited AF!
It's a cozy place where you can get a cafecito and pastries while you work on your shenanigans using their WiFi (they have WiFi woohoo!).
Also, if pastries are not what you're looking for on any given morning, they also have fresas con crema (strawberries and cream), fruit bowls and fruta con chile y limón…if you don't know what that means, you probably don't wanna have it.
Originally, this was set out to be a place where people could get coffee and tamales, a delicious combination very popular in Chihuahua, where the owners are from.
However, making tamales is no easy feat and when they opened for a few days last year with that concept, they'd run out of tamales in the first half hour after opening because people wanted them by the dozen.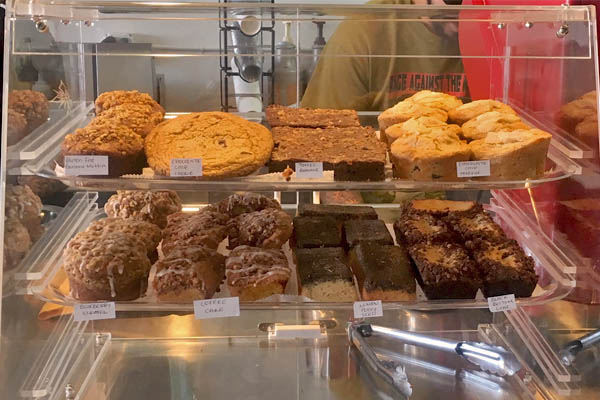 Developing a concept organically
So Armando and Nadia decided to scratch that, open the coffee shop again and play it by ear without a preconceived notion of what the place should be.
Right now they serve pastries made by a friend of the family and Press coffee. For the summer, they hope to have hielitos on the menu, which are kind of like improvised popsicles that Armando's grandma used to make when he was growing up (another big thing in Chihuahua). Something that is coming soon is their version of café de oya.
"We're mostly a little bit selfish in the sense that my wife and I have the intention of recreating food that we want to eat," says Armando. "We don't have a full menu set so we're rolling with it for now and see where it goes."
Take your tacos to the coffee shop!
A cool thing about the place is that Cafe Chiwas is really an extension of Tacos Chiwas. So, if you go and have tacos there but are left with a craving for dessert, you can go next door and get your fix.
Or if you want to eat your tacos while you work without rushing, you can get some and eat them at Café Chiwas in a more chill environment.
"Tacos Chiwas has this kind of fast environment where you eat and get on your way, especially during lunch when it gets a little bit more crowded," says Armando. "So the idea is to give people a place where they can be a little more relaxed without having to leave."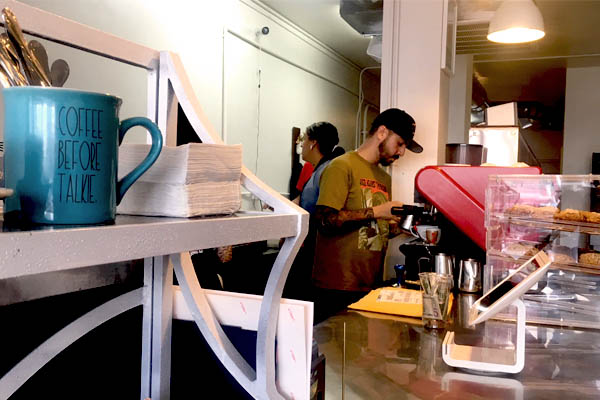 Representing Chihuahua, Mexico
In case you didn't know what Chiwas meant, it's short for Chihuahua. The state is represented all over their businesses, from the map of the state on their logo to the conos de jamoncillo (dulce de leche cone) they have at the counter. Armando and his family are from Santa Ana, Namiquipa, a town in the state's Sierra.
Phoenikerxs de Chihuaha represent!
Details:
Café Chiwas is located right next to Tacos Chiwas at 1923 E. McDowell Rd., Phoenix. Their hours of operation are 10 a.m. – 4 p.m.