5 Cruda Places in La Phoenikera That'll Jolt You Back to Life
No, the burrito from one of the Berto's at 4 a.m. doesn't count. What we're talking about here is the first thing that comes to mind after you've been macerating inside the covers 'till noon because you couldn't restrain yourself from drowning your inadequacies the night before. If your first instinct involves micheladas, mariscos or any south of the border goodness, then we gotchu!
First off, if the place has a good michelada, then there's a big probability their food is an appropriate cruda remedy. So choose a light beer (you don't wanna over do it, a dark one could make you barf on the table, specially if it's a Saturday and it's only been round one), check out the menu and kill your gut with some kindness.
Here are a few choices that we've used as cruda healing centers and surely they'll get your liver distracted and stop it from whining about wanting more alcohol.
Presido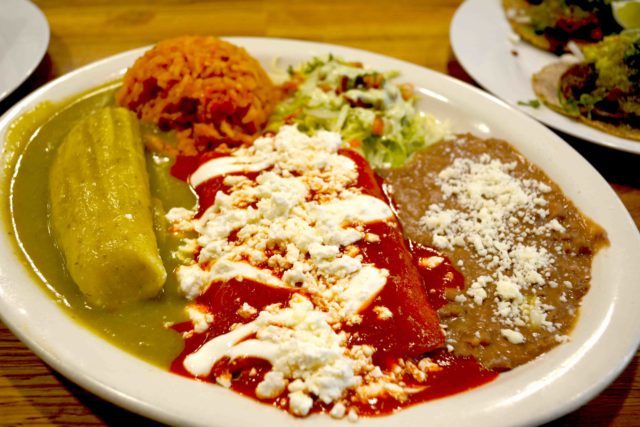 This place is the perfect example of what the body sometimes needs: more chela and safe bets, nothing that involves too many choices or makes you think too hard, a place were whatever you order, you'll be good. Awesome chilaquiles, bad ass BKFST egg tacos and huevos rancheros, anything you order pretty much covers it. Presidio is located on 519 W. Thomas Rd Phoenix, AZ 85013.
Horseshoe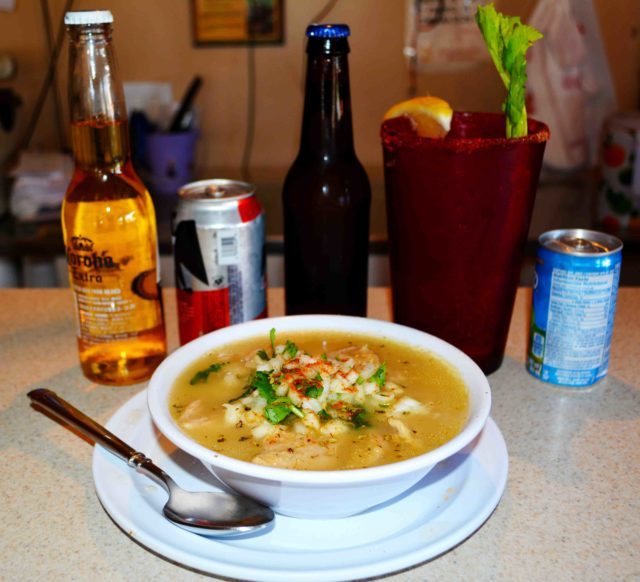 Now there's some nostalgia behind this one in particular because it was a place were a group of friends would convene after a night filled with decisions momma wouldn't approve. Michelada-and-licuado-de-chocomilk approved, this joint has some good BKFST options, caldos (birria, menudo, pozole, albondigas) and even pancakes if that's what you crave. Plus, after you're done, you'll probably want to cross the parking lot from Horseshoe and stop by the Varanasi of parties, a hella sketch joint where the true meaning of puro pinchi pari was born. This place is located on 2140 W. Buckeye Rd Phoenix, AZ 85009.
SinSonNay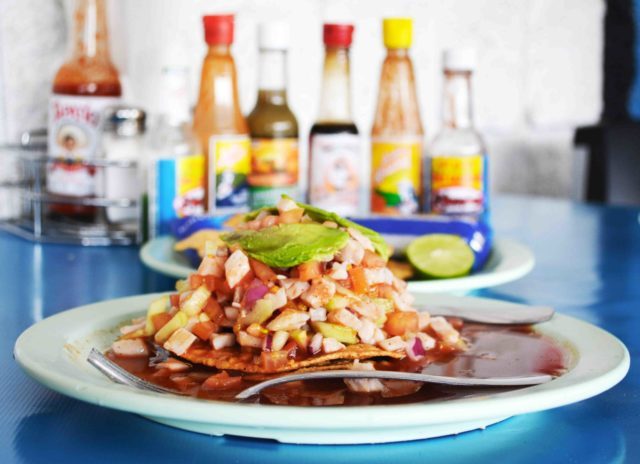 You can go multiple avenues if mariscos is what your tripa is begging for. One place that's consistent is SinSoNay (Sinaloa, Sonora, Nayarit), it has awesome aguachiles, tostadas of all kinds and gorditas de asientos, which are outta dizz wurl! Plus I think you can still take your own six pack, but make sure with them. Visit SinSoNay at 2822 W Van Buren St.  Phoenix, AZ 85009.
El Nopalito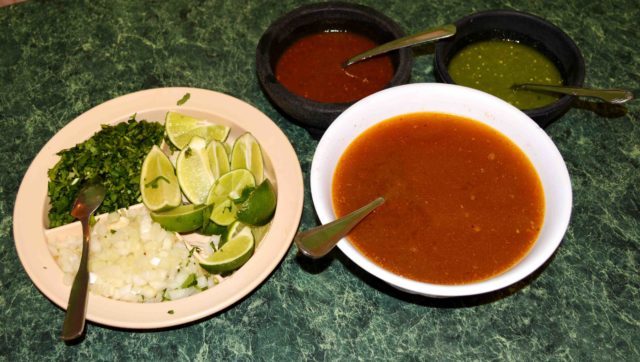 Much of the pain while hungover is because we've lost a lot of potassium and our body needs to replenish. Caldos are awesome because of that and El Nopalito hooks it up real nice with its consomé: godful drippings from birria mixed with garbanzo beans, rice, cilantro and white onion mix, plus your choice of salsa verde or roja, will totally bring you back to the living. If you pair that with a longaniza filled gordita and a cheve, you're set for life. El Nopalito is located at 2831 N. 24th St Phoenix, AZ 85008
Café Tranquilo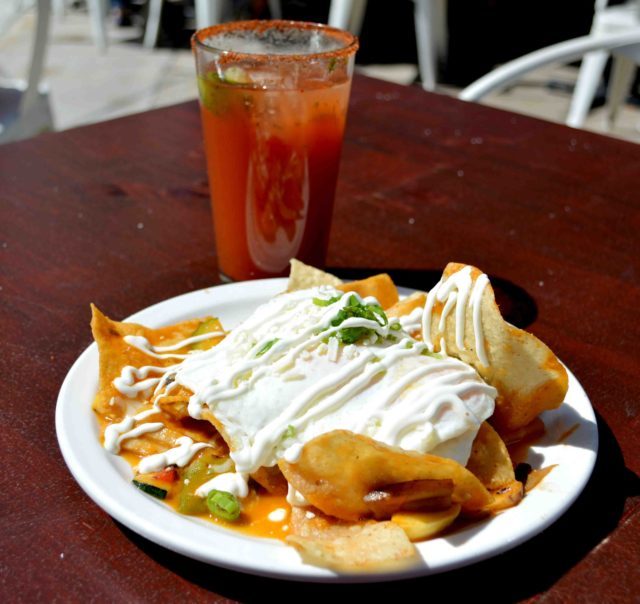 Another solid option is Café Tranquilo. This place has awesome BKFST options, from tortas, burritos, some pretty decent chilaquiles and granola bowl or mushroom and spinach scramble for the the healthier ones; or you could also order from their extensive lunch menu…if you wanna murda that cruda before the afternoon comes. Oh, and don't forget your michelada. Visit Café Tranquilo at 401 W. Clarendon Ave, Phoenix, AZ 85013