La Phoenikera Cinephiles Get Their Movie Fix for a Week
Phoenikerx cinephiles rejoice! Today the Phoenix International Film Festival starts and it has massively grown since I covered it for the newspaper during my Limbolandian years. This festival is to local cinephiles what VIVA PHX or FORM is to melomaniacs.
It's been almost two decades since the festival's inception and steadily they've achieved notoriety as one of the most popular, according to MovieMaker Magazine. More than 150 movies, shorts, and geeky treats will be shown at the festival. Also, they have awesome seminars for upcoming filmmakers and some partying during the weekend, very low key, minimal…NOT!
Jason Carney, executive director of Phoenix Film Festival and Monte Yazzie, International Horror and Sci-fi Festival director, were generous enough to lend us a few minutes of their time to chat a about the event, the flicks being showcased and what attendees can expect.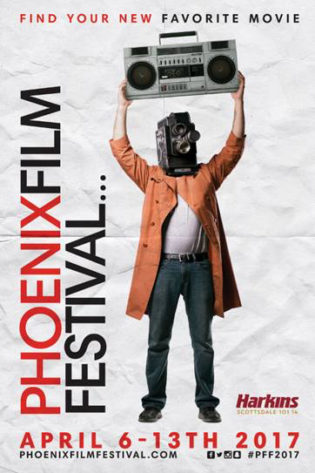 To start without confusion, lets clarify that the two film festivals are happening at the same time: the Phoenix International Festival and the International Horror and Sci-fi Festival. Until a few years ago, both festivals gathered somewhat different crowds and were done in separate seasons. There were some of us weirdos that flocked to watch gore suppurating flicks or Grindhouse-like sci-fi projects. Others went to watch inspiring films like Akeelah and The Bee.
"There is a saturation of horror and sci-fi festivals around the region; that was one reason for hosting the festivals during the same week," says Monte. Some festivals attract huge crowds, and smaller ones have to snatch audiences from each other.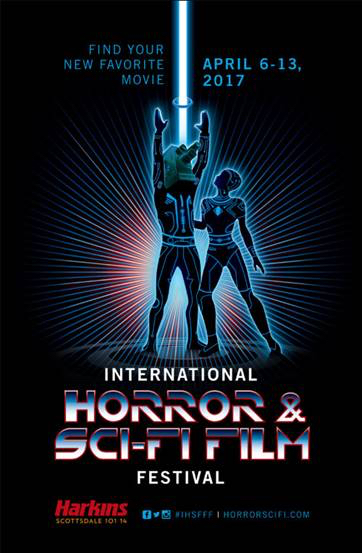 The quality of films submitted to the competition is exceptional and they have been increasingly awesome over the years. Monte assures us that this year they'll be equally legit and here are a few of his recommendations.
The first one is Lake Bodom, a slasher flick based on the murders of four teens in the shores of a Finnish lake during the 60's. Needless to say, it looks scary, so scary that you'll require a fellow chicken-shit right by you.
Monte also praised Transfiguration, a vampire film that, thanks to El Santo Niño de Atocha, has nothing to do with bloodsucking teens that look like they're taken out of a fashion mag. This one, according to Monte, emits a social commentary just as George Romero's Night of The living Dead (1968), or the most recent Get Out by Jordan Peele. "I'm interested in how filmmakers use the medium to convey a social message and how we're seeing more of that, especially within the horror genre," says Monte.
But no matter what you do, you mustn't miss Dave Made a Maze. Just check out the trailer.
The Phoenix International Film Festival is filled with events and screenings to geek out full force. Just see the program and you'll know why I didn't spend time trying to ram it in a paragraph or two. There's a category for shorts created by U.S. based Latin American filmmakers that cannot be ignored. "We created a category to include filmmakers and their projects so we can show their work to audiences that otherwise wouldn't be exposed to it," explained Jason.
He also tells us how audience growth has been exponential, the quality of the films and educational programs continually improve, and as a consequence, the festival's profile is notorious within the industry. "We're excited to have such diversity of films because that ultimately betters the experience of all attendees," Jason emphasized. This is a friggin' movie buffet to down until you can't anymore; the kind where you keep pigging out and then get some dessert.
Both Jason and Monte mentioned H.O.M.E. as a good option. Also, there are good shorts directed by African American and Native American filmmakers and no doubt that the international selection is equally awesome. If you already spent a few bucks on you pass, it is unforgivable that you miss Soy Cubana, a documentary about an A capella quintet of Afro-Cuban women.
Monte and Jason coincide that this is one of the most varied editions of both festivals and invite all Phoenikerxs to experiment it. Worse case scenario, you can discover your new favorite movie at least for a bit.
The Phoenix International Film Festival and the Horror and Sci-fi International Film Festival take place at the Harkins on Scottsdale and the 101 (7000 E. Mayo Blvd Phoenix, AZ). Click here to visit the festival's site.